ABOUT US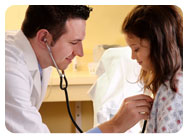 We are an India based Overseas Recruitment / Human Resource Solutions Provider catering to overseas Clients. We actively Search, Recruit and Screen candidates for employment, train them according to specific Client requirements and deploy them to their work locations. More importantly, when searching for the best candidates, we take attitude, personality, aptitude and flexibility to learn and adopt into special consideration.


We employ effective methods for searching, recruiting and screening candidates according to the Client's specific needs and requirements. The candidates must pass thorough screening process before referring them to any Client to have final screening for acceptance. Feedback and constant Outsourced Contract Services communication with our Clients is one of the key in ensuring better talent.

We understand that each Client is unique and have special and unique needs. Our flexibility allows us to create an arrangement which incorporates the various aspects of our different services. This in turn allows us to "customize" the service to better respond to the Client's particular requirements.
OUR VISION

YORK RECRUITMENT has dedicated to uphold the principles of Integrity, Quality Service, Industry, Creativity and Professionalism for our Clients, our Staff, and our Community. . Our Mission is to provide Employment Service which benefits both the employer and the employee and to be a Staffing Agency which is reliable, honest and committed.


We see ourselves as being a premier global Human Resource Staffing Solutions Provider. YORK RECRUITMENT has created a bridge for the rest of the world for a borderless search and placement business model where candidates can be sourced and placed wherever the best employee-employer match be found, worldwide.

We supply Technical Professionals starting from Highly Qualified Engineers to Labors to our Clients in Gulf Countries and Europe.
OUR DIVISIONS

We are specializing in recruiting and placing professionals in Industries such as Oil & Petrochemical, Architecture, Electrical, Mechanical and Civil Projects, Automobiles, Building Services, Building and Road Construction Projects & Maintenance, Quantity Surveying, Project Management, Consulting Engineering, Security Services, Projects Execution, Hospitality and Catering, Healthcare, Executive Positions and many other different Fields.
COUNTRIES WE RECRUIT:

YORK RECRUITMENT was established in 2006 and has gained much expertise and repute as an Overseas Employment Agency. Our Overseas Employment Agency has been providing excellent Manpower Staffing Services and Manpower Recruitment Services to a large number of satisfied clients all over the world. Skilled and hardworking manpower in various fields is readily available, particularly for countries like Oman, Qatar, Kuwait, Bahrain, UAE, Saudi Arabia, Malaysia, Singapore, UK, USA, Ireland etc and other Countries.
OUR COMMITMENT:

YORK RECRUITMENT is fully committed to the complete satisfaction of both overseas employment seekers as well as Overseas Employment Providers. YORK RECRUITMENT is a Manpower Recruitment Agency which is committed to job applicants who are desirous of overseas employment and helps them to find the right job and secure a better future.
At the same time, YORK RECRUITMENT is also committed to its valued Overseas Employers who are seeking a talented, honest and hardworking workforce. YORK RECRUITMENT offers them complete professional Staffing Services for the selection of highly Skilled, Semi Skilled or Unskilled Manpower in any field.
OUR ADVANTAGES:

Our Clients are happy with the our below Advantages: